Innovative public transportation ideas keep coming up, and we dream of huge changes with projects like Hyperloop. One recent idea in China was a flexible public bus-like vehicle to drive above the ordinary city traffic. China's unveiled its demo of these elevated buses that could travel right over the cars on the road. Turns out, the entire thing was a scam.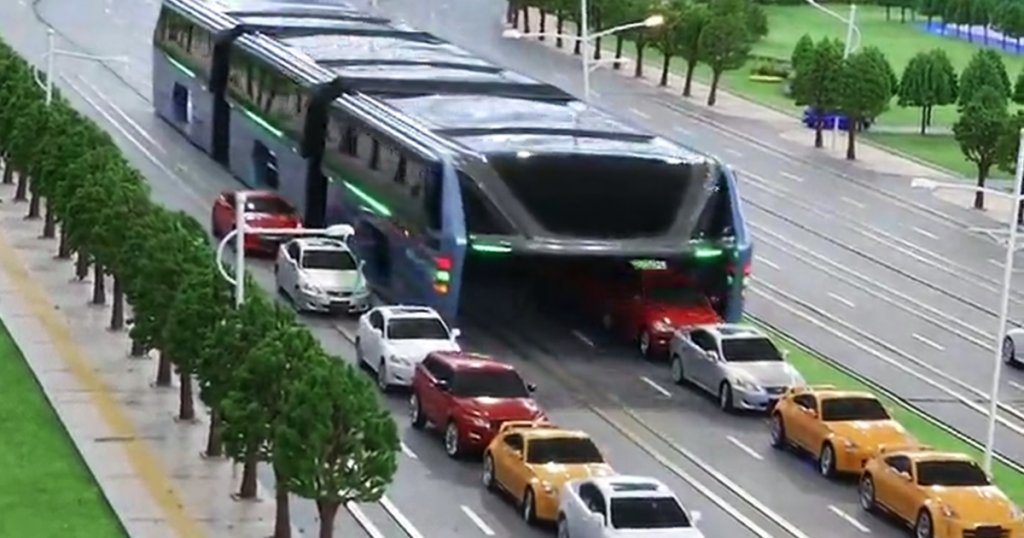 The elevated bus was design to run over 300 meters of track along a roadway. However, soon after the unveiling, unusual setbacks were reported. The project site became a road block, gathering dust as the project backers failed to make progress, citing financial problems. After the giant vehicle began to create problems congesting the road at the test site in Northern China, authorities began to investigate the issue. What did they find? The project was a hoax.
The game-changing mass transit bus was highly anticipated, but rumors began to circulate when Italian design firm Autek was not paid for its work on the bus and track. Instead, the track and the bus sat in the public roadway unused for several months. TEB was told to pack up everything and clear the roadway, but it stood there causing trouble to the commuters driving there. Finally, the city's government ordered the tracks and put the bus into storage.
Beijing police opened an investigation after the company behind Transit Elevated Bus was accused of raising illegal funds. Southern Metropolis Daily reported that the company had raised about $1.3 billion by October 2016, just two months after its first public test in the city of Qinhuangdao. Police announced that 30 people connected to the project have been arrested. Over 70 investors have sued the company.
The elevated bus was really cool idea, but unfortunately it looks like it was more public transportation vaporware.