Two seats on the the next Virgin Galactic flight to space? Sounds too good to be true. And yet, here it is.
Virgin Galactic has partnered with Omaze to raffle two seats on one of the first Virgin Galactic flights.
The Virgin Galactic Flight
If you are the lucky winner, you and your guest will travel to Spaceport America, in New Mexico. There, you will undergo a flight briefing and short training. Then, you will board a Virgin Galactic spaceship. The ship will take off smoothly like an airplane. As you ascend, the colors outside your window change from blue to indigo to the midnight blackness of space.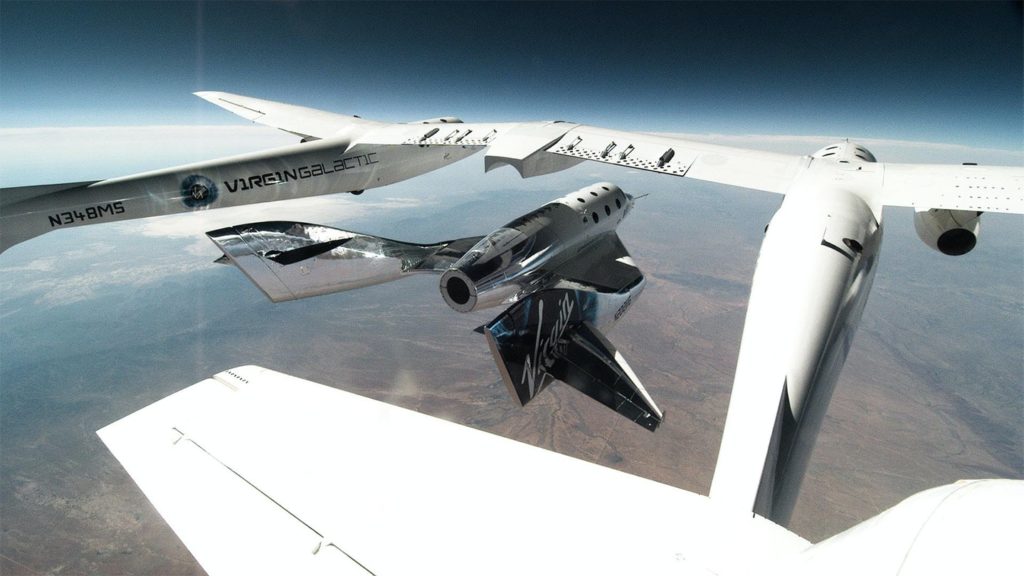 Hovering above Earth, nothing can prepare you for the breathtaking views of planet Earth. Cameras throughout the cabin will record every moment in HD. With 17 circular windows for viewing, every seat is a window seat. There's even a mirror to watch yourself floating through space.
Following a smooth glide descent, you'll return back to Earth safely. You will be an astronaut, and forever transformed.
Space for Humanity
Why would they raffle two seats on a Virgin Galactic flight? For charity!
Undeniably, Omaze is a leading Internet charity fundraiser. So, Virgin Galactic has given them two seats to raffle and directed that the funds raised should go to Space for Humanity.
Space for Humanity's mission is to expand access to space, train our leaders of tomorrow and contribute to a culture of interconnectedness. By sending citizens to space—as well as hosting conversations, events and launch parties—Space for Humanity wishes to grow a global network of transformational leaders better equipped to create a sustainable future for us all.
No donations are required to enter the contest. But funds raised will go to a charitable cause.
READ MORE